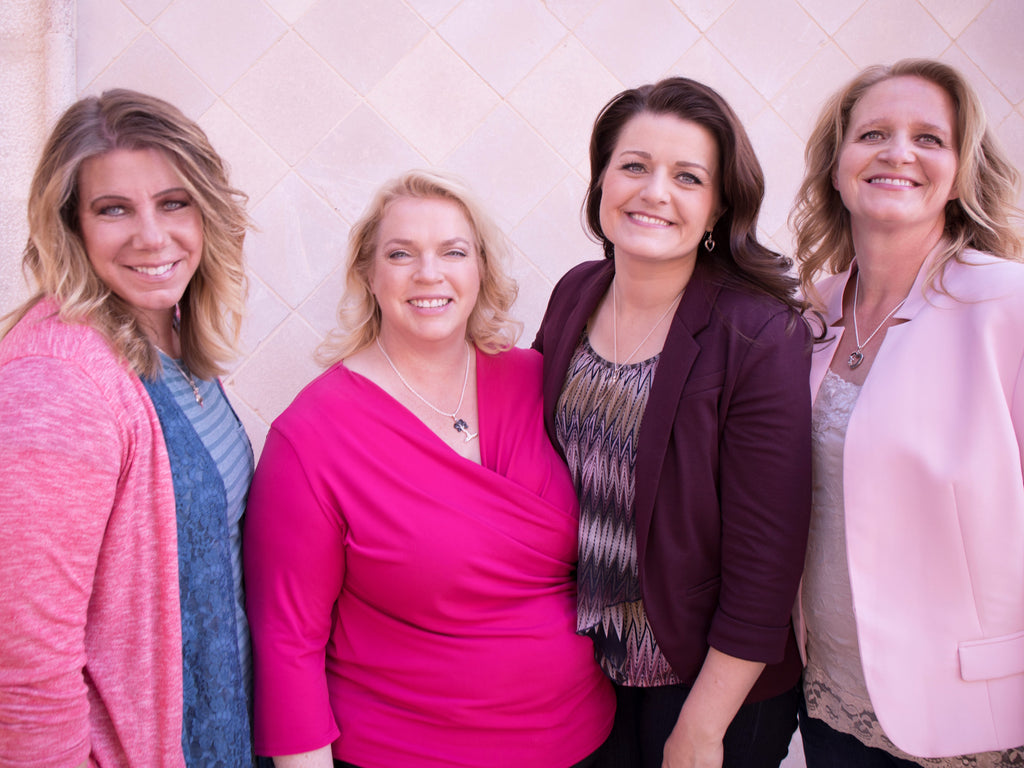 I was asked recently why I named our store 'My Sisterwife's Closet' and it really made me put into words the thoughts I had so many years ago when I first started dreaming about this business.
The name 'My Sisterwife's Closet' came from the idea of the closet, because I always felt like that was where a person's story could be found.
When I was a girl, my mom's closet was a wonder. It was my favorite place to go and hide and discover her treasures - to discover her story. I would look at her wedding dress hanging in the special bag, try on all her shoes, maybe find a hidden gift, touch her scarves, look at old pictures, smell her perfume and look at all her jewelry.  Sometimes she would come into her room when I was there snooping and tell me her stories – all neatly tucked and hanging into her closet. It helped me to know and understand her, not just as my mother, but as a woman. I treasure those memories.
I love to know a person's story. I like to know who they are and what molded them into that person; what inspires them and what makes them feel like getting up in the morning. I feel that a person's jewelry tells a story - why you bought it; or if a gift, who gave it and what that relationship was; or who passed down the piece. It is all part of your story and your story is important.
I also wanted to use the word 'sisterwife' for a reason that is important to me. When I was young, I hid my religion from all my friends and only told my closest friend finally when we were in 7th grade during a teen-sleepover-confessional-to-your-BFF kind of thing. I remember being so scared to tell her. She was so sweet and easy about it. As I grew up, I realized more and more that the words polygamy, plural marriage and sisterwife (it is one word) were dirty and taboo to the rest of the world. To me, they were my life. My mom's sisterwives loved me as their own and polygamy or plural marriage described my family. I remember my mom would say my sister-you-know-what when she was in public just to be careful. When we started the show 'Sister Wives', it was almost hard for me to be okay with the title of the show. The word was so sacred to me, but so negative to the rest of the world.
When I started dreaming about this business, I really wanted to use the word 'sisterwife'. I wanted to help give the word a positive connotation. It is a special word to me.  I love my sisterwives and our relationship is unique and irreplaceable. I love when I hear the words sisterwife/sisterwives being used out in the world in a positive, cute way as I did on a TV show the other day, it was a delight – all the sisterwives from generations past would be very pleased!

Come see our current designs and register on our site to receive notifications for new jewelry designs coming soon!  #MySisterwifesCloset
Continue reading