Robyn Shares Her DIY Ornament!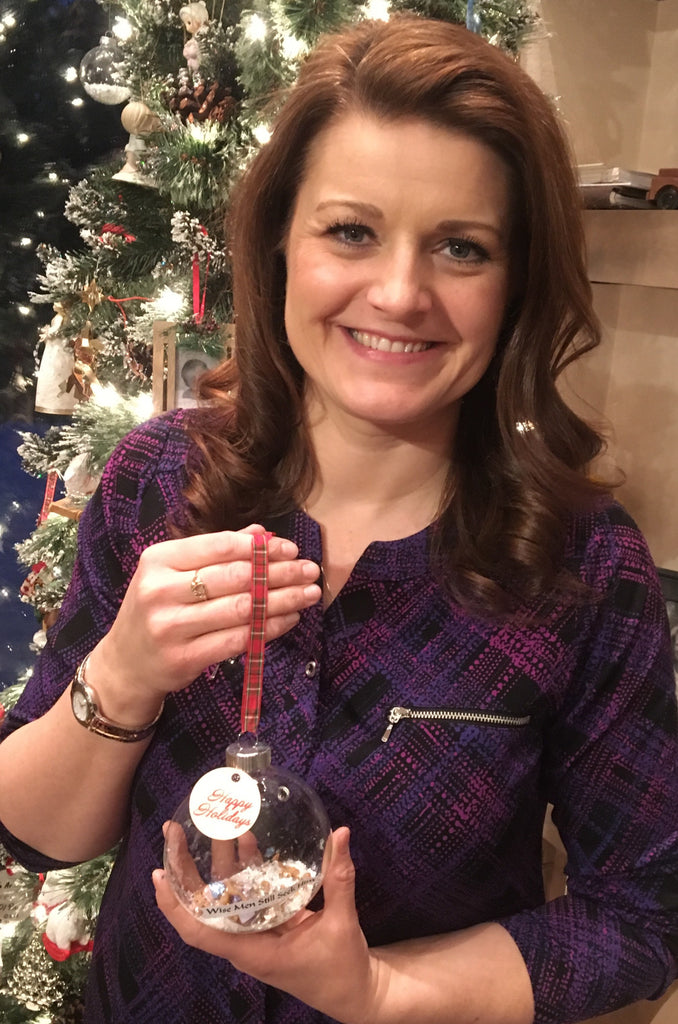 I love Christmas and all of the holidays during this time of year.  I love the cheer, the traditions, the goodwill towards others, and the message of peace and family.  One of the things I really get into at Christmas are the ornaments for the tree.  I love Christmas tree ornaments! Ornaments are a wonderful little token to remind us of past Christmas years.  I have been collecting ornaments for my biological children from the year they were each born.  Each year, I add to their collection so that when they move out and marry, they can take their ornaments with them to decorate their own tree with.  Each year, I put a small fake tree up in each of my children's bedrooms and then one by one, I decorate their tree with them with their ornaments and reminisce about Christmas past or just talk about whatever is on their mind.  It is a tradition we all look forward to.
When I came into the Brown family, I wanted to do the same thing for all our kids so every year I give them a new ornament on Christmas Eve.  My favorites are the ones I have handmade myself.  I love handmade gifts to get or to give, and it is always a lot of fun for me to make them.  
Here are some step by step instructions on how to make a pretty simple ornament.   You get a glimpse into what I am thinking will be the ornament I am going to give all the kids this year.  Shh!  Don't tell! 😊
Pick up some clear bulb ornaments from the craft store and select a theme.
Find some items to go into your bulbs; bells, buttons, miniatures, a special message, paint, ribbon, cutouts etc. - plenty at the craft store too.  Make sure they will fit into the little hole at the top of the bulb!
Find some filler; fake snow, sand, and confetti to add cushion, color, dimension or just to fill up the space.
Find some ribbon for the bulb to hang from and little tags to add a personal message, the year or a name.  You can also find little bows, little sprigs of evergreen and holly, little bells, etc. to tie to the top.
Put your filler and your little holiday items inside the bulb.  Little messages printed on slips of paper are great too! 
Tie on the tag with ribbon or clear fishing wire.
Tie some ribbon to the top of the bulb and there you have it!  A beautiful memento of this year's Christmas to give away or to decorate upon your own tree!
Happy Holidays!
My Sisterwife's Closet